What would you do if you found out there was one perfect way to get the physique of your dreams?
Let me fill you in on a secret of the fitness industry.
The truth is, a surprising amount of information regarding your prospective fitness journey is complete bullshit. But you know what's even more surprising? The amount of information that isn't complete bullshit.
That's because there are so many ways to reach the physique of your dreams. Anyone who tells you that they've discovered the perfect formula for fitness should not be trusted.
When I entered the industry, I thought I was on a quest to find the perfect way to get shredded. I looked at fitness like it was a treasure hunt. As I studied the most respected figures on the Internet, I began to realize that it is in every way a treasure hunt, only that there were many maps.
The path to your goal physique is one of many.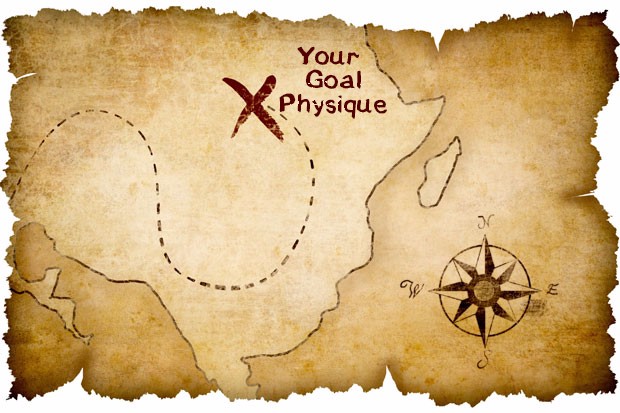 So, where do I get off selling a fitness program?
While the authorities of fitness can never find the only, perfect, BEST way to reach your goal physique, there are some things we can do to come close.
For me, the goal of the ShredSmart Program was to create a comprehensive tool to reach that treasure in an enjoyable way. I wanted anyone who enters my program to be able to live a life outside of the gym, but still be able to find pleasure in every workout and see results.
I wanted anyone who enters my program to not settle for the "quick physique" – one that falls apart as soon as you reach a point with which you're satisfied.
What good is reaching a goal that you can't maintain?
It all comes down to a total health approach
For a maintainable shredded physique, you need to approach diet and lifting from the inside out.
A vast majority of the fitness industry would tell you to only focus on the things you can see. They do this so that you will notice your results immediately, tell your friends, and then they make more money!
In The ShredSmart Program, I do focus on the "noticeables" – like diet and training – with one added component…your brain.
For me, this encompasses two components:
Your hormones

Your mind
Optimizing your hormones will optimize the path to your goal physique.
Fun fact: Almost everyone has a hormone deficiency of some sort.
Another fun fact: These deficiencies can be repaired by something as simple as your diet.

The ShredSmart Program comes with meal plans, hand created by myself, that hit all your calories and macros, while also hitting the micronutrients that you need to function at your best.
Your mind is the single most important part of the fitness journey. Sounds cliché? It's really not.
Fitness authorities and personal trainers attempt to access the importance of your mind through willpower and motivation. That's why you see quotes painted on the wall of every gym.
In fact, it's much deeper than that. It all comes down to your self-image. Your mind will always bring you back to how you see yourself.

Imagine yourself at the beach this summer
What do you see?
Do you have 6 pack abs and your goal physique? Probably not.
You probably see yourself just like you are right now. I can guarantee something: as long as that's the way you see yourself, no fitness program will ever work for you. That's because your self-image guides your actions and will always bring you back to what you consider "normal".
I discuss the mind's importance in a shredding journey in an entire section of The ShredSmart Program. You'll learn how to change the way you see yourself so that being lean and muscular is what you consider your normal physique.
But before you decide whether or not you want to purchase my program, please do your research. Look at other programs and see if you think they will help you achieve your goals as well as ShredSmart.
Look through this website at the hundreds of posts and videos packed with free content. Make sure that I convey information in a way that resonates with you.
If you find that you'd like something better, then go for it! The ShredSmart Program will still be here helping people reach their goal physiques.
If you've done your research, watched my videos, and think that this approach to getting shredded is the right one for you, then click the button below and get started on this exciting journey.
How much is The ShredSmart Program?
Well, all of the programs I studied to reach where I am today are priced from $40, $47, even $75.
Just think, if all that money did was get you a thinner waist, would it be worth it?
If all this did was finally get you on the right track towards your fat loss goals after years of searching and failing, would it be worth it?
Now here's some good news: I'm not going to charge you over $40 for this program.
Right now, The ShredSmart Program is only $27. And if you're not satisfied, I'll take the risk and offer you a 30-day money back guarantee.
So go research, read, watch and find out if this program is right for you. Hopefully it is. Then come back, and press the button below to start your ShredSmart journey.