Every workout you've ever done was built without you in mind.
Think of the last fitness advertisement you saw on the Internet or TV.
Maybe the person telling you to buy his or her program was a buff guy in a hoodie with the sleeves torn off.
Maybe it was Marie Osmond selling you pre-packaged meals.
Or maybe it was a shirtless guy with a steak telling you that your testosterone is too low.
Regardless, with a few exceptions, the majority of the fitness industry has one thing in mind – taking control of your life.
"Go to the gym 6-7 days a week, pre-package your meals, buy two pill boxes to fit all of our supplements."
The sad part about the above "exaggeration" is, I used to believe that.
I spent two years wading through bullshit magazines and online advice before I found my path.
But I'm not just another guy who's going to tell you that everyone else is wrong and I have the right path for you to follow.
The truth is, the path to your goal physique is like a treasure map with 10 different red dotted lines.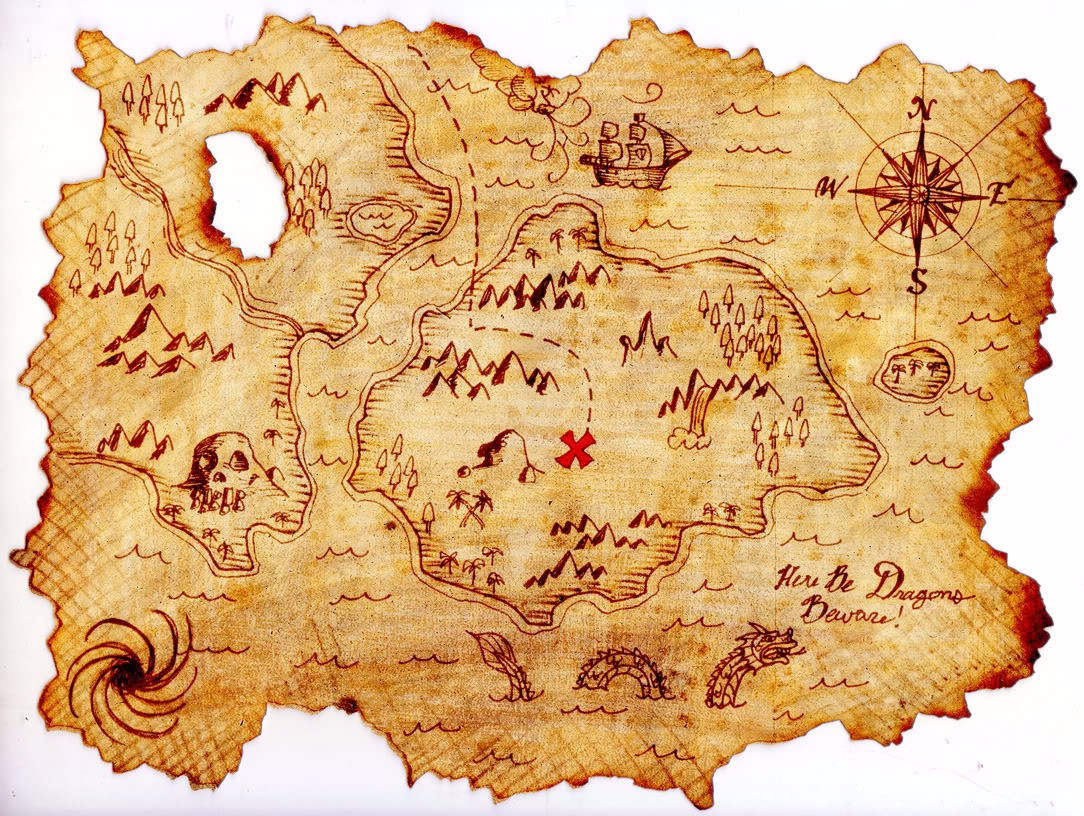 You can certainly get there by going to the gym every day, eating the same thing every day, and inhaling supplements. It may even be a quicker way than what I am about to pitch you, but here's the thing:
Ask yourself, what do you want your goal physique for in the first place? Why do you want to be shredded?
If you're anything like me, you answered "So I can feel good about myself, carry a confident aura, and be healthy so I can do everything I want to with my life."
So how are you going to do everything you want to with your life if you spend 15 hours a week in the gym, and can't even eat food that makes you happy?
The short answer is: it's super difficult. Programs that force these things upon you want you to be unsatisfied.
Why? So you'll buy more programs, more supplements, more meals – anything that you think will make your fitness journey easier.
The worst part about it is, while a goal physique is attainable through the intense method, the quicker you gain a physique, the harder it is to maintain.
That's because we all have a limited amount of willpower. At some point, we need to take a break, and if we gained our physiques quickly, we lose them quickly too.
I fell into this trap. And that's why I started ThinkEatLift.
If you've read this far, hopefully that means you resonate with something I'm saying. I'm glad, because this is where we get into the details of self-improvement.
Let's go back to the treasure map example....
While there may be 10 red dotted lines, through years of study under some of the most influential powerhouses in fitness – Greg O'Gallagher, Mike Matthews, Alan Aragon, Greg Helms and more – I think I've discovered what I would call a "Golden Line" in the path to your goal physique.
Why do I think it's so golden?
It all comes down to a lifestyle approach
For a maintainable shredded physique, you need to approach diet and lifting from the inside out.
You build your nutrition plan and workout routine based on your lifestyle, not the other way around.
NOTE: For this reason the meal plans in ShredSmart require little cooking and cleaning. They are designed to include your favorite foods while also allowing you to eat at least one big meal a day.
Making your fat loss plan enjoyable is essential to your success.
(Now here's where ShredSmart trailblazes from any other program on the market)
However, what determines whether you reach your goal or not isn't your diet or training program. It's your mind.
Sounds cliché? It's really not.
Fitness authorities and personal trainers attempt to access the importance of your mind through willpower and motivation. That's why you see quotes like "No Pain no Gain!" or "Go Hard to Go Home!" painted on the wall of every gym.
In fact, it's much deeper than that. It all comes down to your self-image. Your mind will always bring you back to how you see yourself.
Imagine yourself at the beach this summer

What do you see?
Do you have 6 pack abs and your goal physique?
I would guess not. You probably see yourself just like you are right now.
If that's the case, I can guarantee something: as long as that's the way you see yourself, no fitness program will ever work for you . That's because your self-image guides your actions and will always bring you back to what you consider "normal".
I discuss the mind's importance in a shredding journey in an entire section of The ShredSmart Program. You'll learn how to change the way you see yourself so that being lean and muscular is what you consider your normal physique.
The fitness industry is all topsy turvy.
First, it takes WHAT you want to look like and tells you HOW you're going to do it, then leaves the most important part out to dry. This is why the vast majority of fitness journeys FAIL.
The most important part of a fitness journey is the WHY.
Start with the WHY: "I want to be healthy so I can do what I want with my life."
Then go to the HOW: "I'm going to do this by following The ShredSmart Program, eating on a calorie deficit enjoyably, and going to the gym 3 days a week (because that's ALL YOU NEED)."
And end with the WHAT: "Oh and by the way, now I look better than I ever had."
We need to flip this around. By creating The ShredSmart Program, I sought to do just that.
But before you decide whether or not you want to purchase my program, please do some research. Look at other programs and see if you think they will help you achieve your goals as well as ShredSmart.
Look through our website at the hundreds of posts and videos packed with free content. Make sure that I convey information in a way that resonates with you.
If you find that you'd like something better, then go for it! The ShredSmart Program will still be here helping people reach their goal physiques.
If you've done your research, watched my videos, and think that this approach to getting shredded is the right one for you, then click the button below and get started on this exciting journey.
What will I get if I purchase The ShredSmart Program?
ShredSmart is by design the most thorough and detailed shredding program on the market.
Below this writing is a complete set of topics that are covered in the course, make sure you check those out.
On top of that, I have been continuously updating and improving ShredSmart as I learn more. No "ShredSmart 2.0" that makes you buy this again. I'm updating with what I think you need to know!
We also have a Facebook Group that is exclusive to members of ShredSmart. Right now it's booming with action, so don't miss out!
How much is The ShredSmart Program?
Well, all of the programs I studied to reach where I am today are priced from $40, $47, even $75.
Just think, if all that money did was get you a thinner waist, would it be worth it?
If all this did was finally get you on the right track towards your fat loss goals after years of searching and failing, would it be worth it?
Now here's some good news: I'm not going to charge you over $40 for this program.
Right now, The ShredSmart Program is only $37. And if you're not satisfied, I'll take the risk and offer you a 30-day money back guarantee.
So go research, read, watch and find out if this program is right for you. Hopefully it is. Then come back, and press the button below to start your ShredSmart journey.